The Lake Holcombe School held their annual required school safety drill this morning. Good Work Everyone!. Always remember....if you HEAR or SEE something SAY something.
Congratulations to Kylee Hetchler, Seth Tainter, Emma Lechleitner, Coral Hill, Annamay Kane, and Trevor Bowen (missing) for completing their "Pasture Management Course" from UW-Madison. The course was sponsored by Compeer Bank. This course challenged the students to learn about successful livestock and pasture management tools and applications. Then they were tasked to create a pasture management plan as a final project. All student passed this course!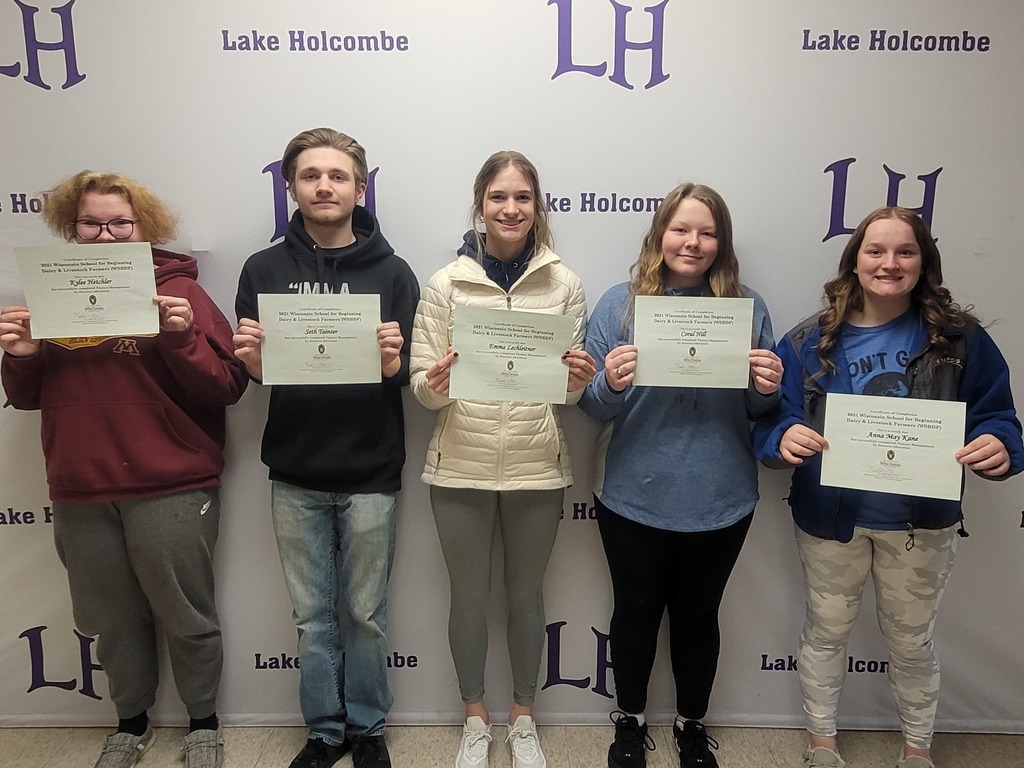 1,000 POINTS! That is what Lake Holcombe's Brooke Lechleitner hit last Friday night in the their basketball meeting with New Auburn. This is a great accomplishment that requires hard work, discipline and drive! Way to go Brooke! Please read some thoughts from Brooke below! "First thought was I wasn't going to hit my 1,000 at this home game, but then as soon as warm ups started, I knew it was going to be a good night." "My mom, Jennifer, has been great at pushing and helping me get to my dreams of playing basketball through the years. She has been my coach for as long as I can remember, of course with many others coaches along the way too that have been so instrumental in my development" "Hitting the 1,000 point goal is so special to me because it is truly a great goal to try to achieve and when I reached it I knew I can do anything I put my mind too!"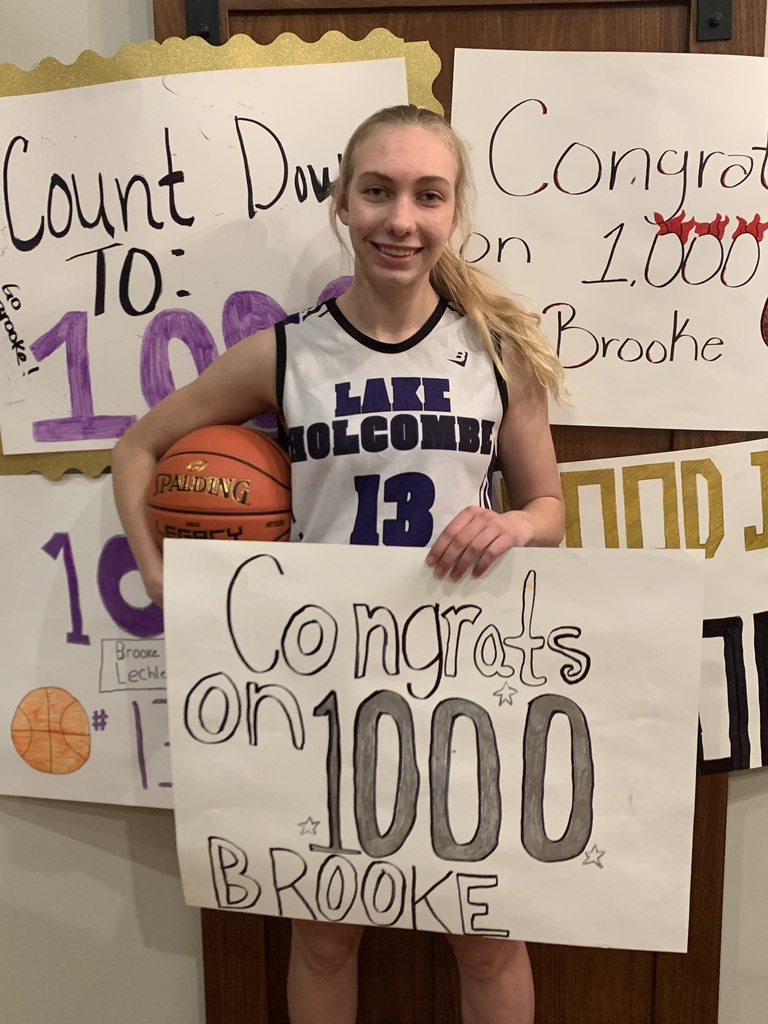 Each week students will be recognized for putting a smile on our face and will receive a Put a Smile on Our Face Award! Congrats go to Bryck Velie & Greyson Heidtke!
Winter Break is December 24th through Jan 2nd. See you back on Monday, January 3rd.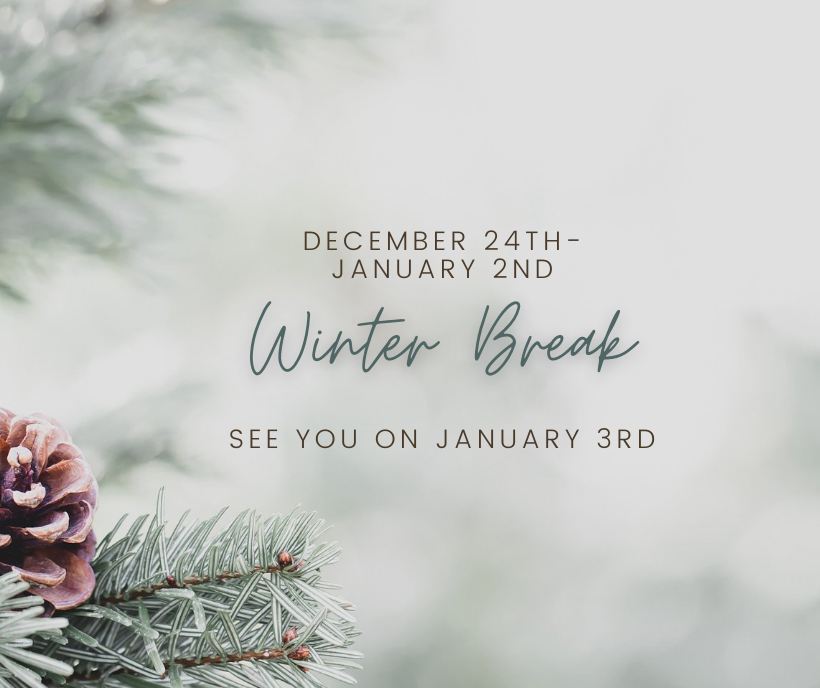 Mark Your Calendars! Starting Monday, January 3rd from 6:00-7:00pm, the Lake Holcombe School District will be offering free community yoga classes on Monday nights led by Shaylae Szotkowski in the high school choir room across from the old gym. Shaylae Szotkowski is a 200 hour registered yoga and wellness teacher, and she is working on a 500 hour trauma informed yoga certification. We have limited mats available. Please bring your own mat if you have one and bring a pillow and blanket. All levels and abilities are welcome! Please email Shaylae Szotkowski with questions or concerns at
szotsha@lakeholcombe.k12.wi.us
.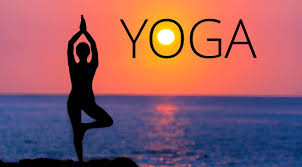 Let's try this again. We have been having issues with the permission settings on the survey link. It is expected (and hoped) that the third time is the charm! The link is below. Lake Holcombe School District is applying to receive Elementary and Secondary School Emergency Relief Funds to address learning gaps and health/mental health issues stemming from the educational disruption caused by COVID-19. These funds are designated for one-time or short-term expenditures to address the ongoing impact of the pandemic. We are seeking your input about how to allocate these resources. Please take the time to let us know your opinion by completing the brief survey below. Thank you in advance for your time and input.
https://forms.gle/85BdwdWskXbwB8UUA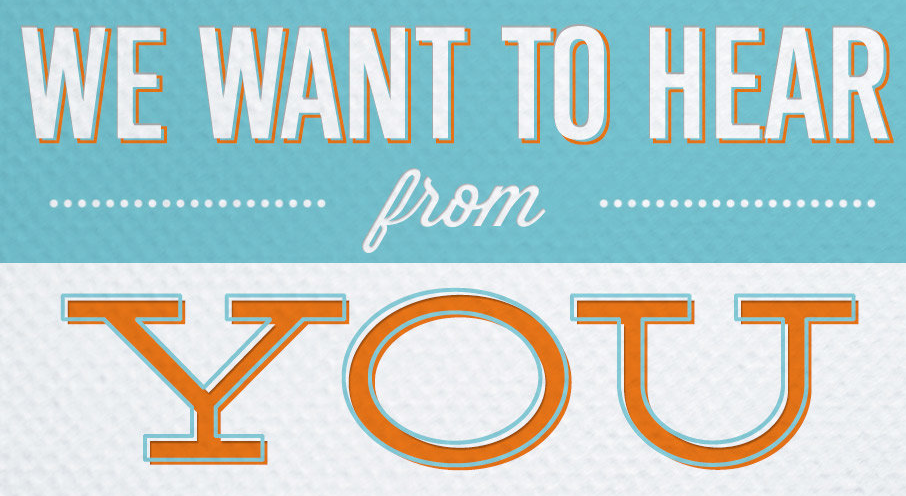 Attention High School Music Students and Parents! There will be a spring trip opportunity this year. Information is coming home today (12/17/21). Please contact Shaylae Szotkowski with questions or concerns at
szotsha@lakeholcombe.k12.wi.us
.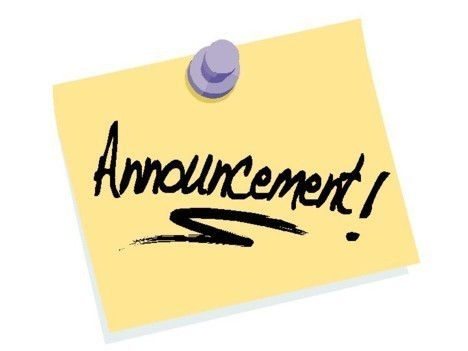 December's school board meeting is at 6pm on Wednesday, December 22nd. Click link for agenda.
https://5il.co/139he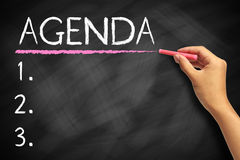 Elementary Holiday Program on Tuesday, December 21st @ 2:00pm & 6:00pm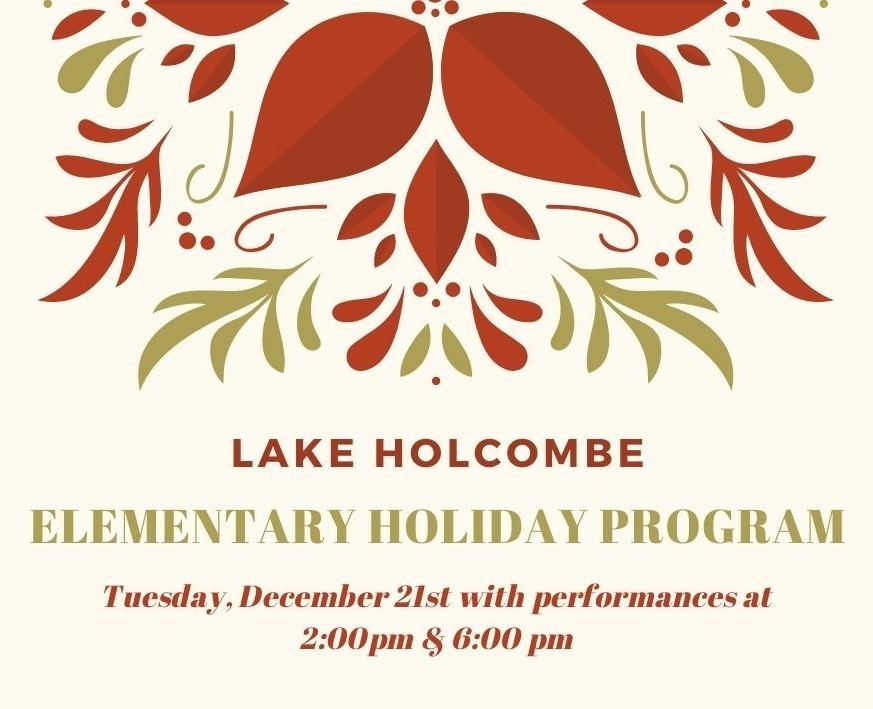 Lake Holcombe & Cornell School Districts are still in need of a middle school track coach for this season. Please consider sharing your time and talent with our local youth.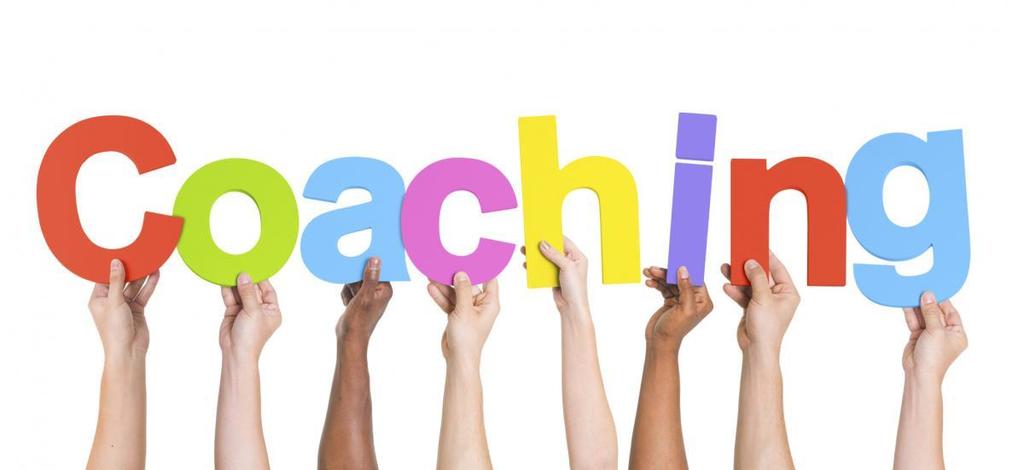 Get in the Spirit of the Season with dress up days!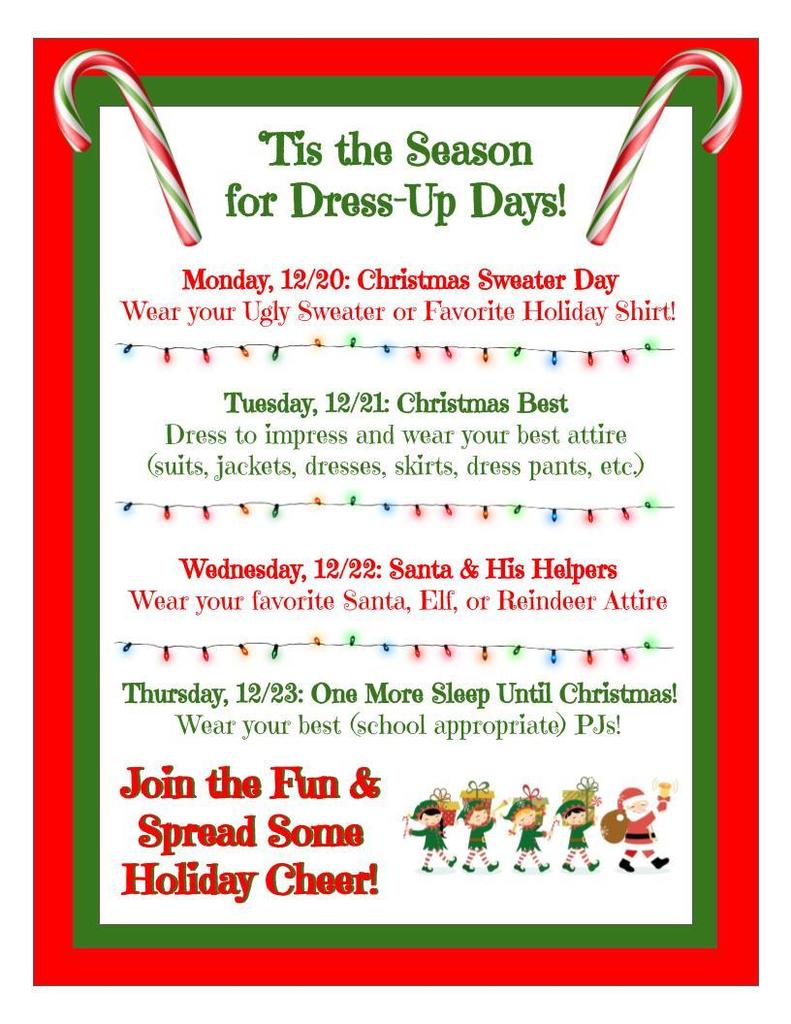 Parents and community members were treated to some holiday spirit at the MS/HS Band & Choir concert.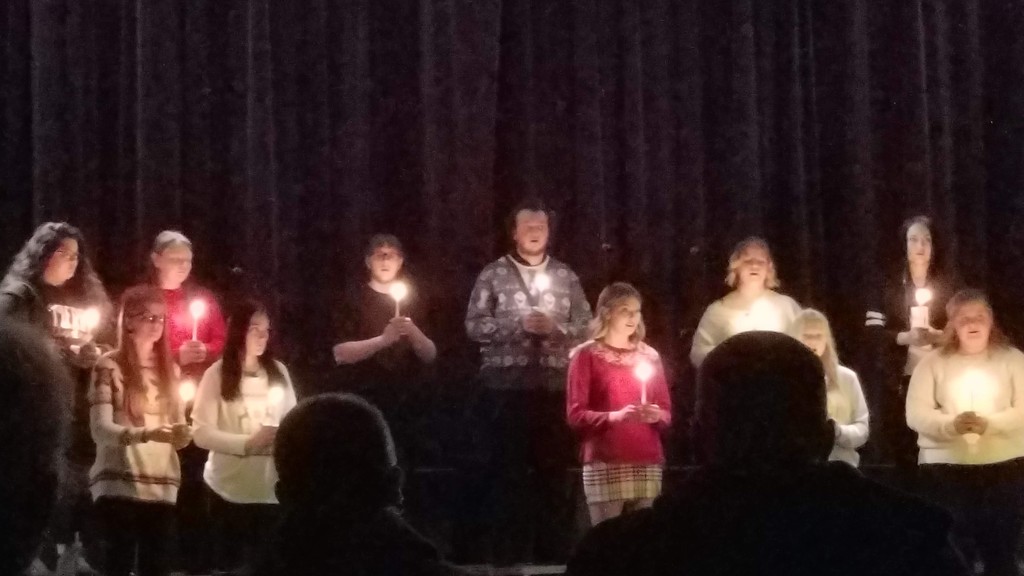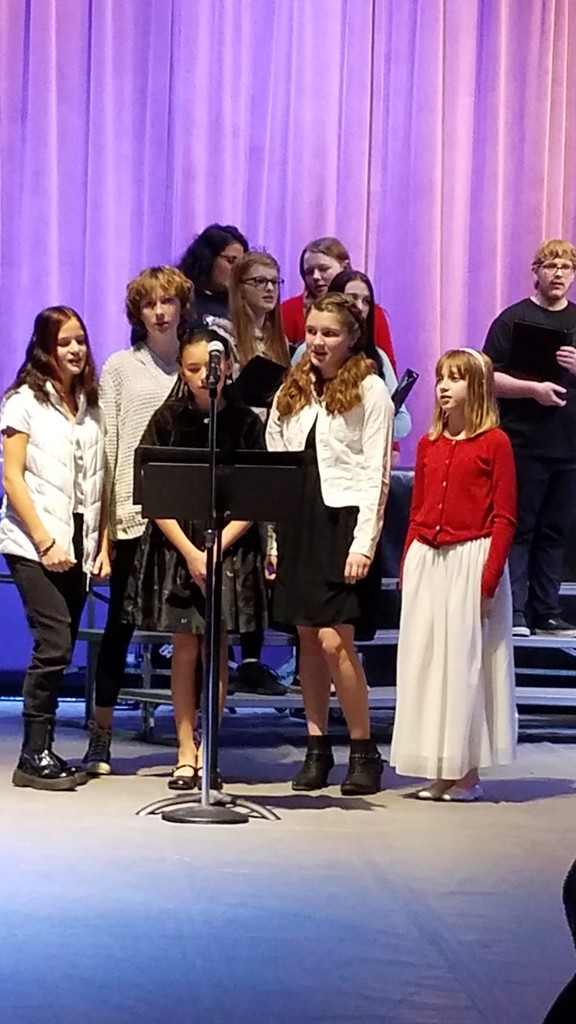 Athletics Update! The boys and girls basketball teams will be travelling to Winter tomorrow, 12/14. Boys will play first at 5:45 pm and girls after at 7:15 pm.

Earlier this week some of our student-athletes, coaches and athletic director had the opportunity to attend the WIAA Sportsmanship Summit in Stevens Point, WI. Those in attendance were able to experience top-notch presentations, engage in quality discussion with others from the 80 schools in attendance and gain ideas to implement right here in Lake Holcombe! Pictured L to R: Coach Baldry, Cead Ewer, Ella Hartzell, Coach Meddaugh and Mr. Senoraske.
Early Release, today, 12/10/21, at 1:30pm. All after school activities are cancelled.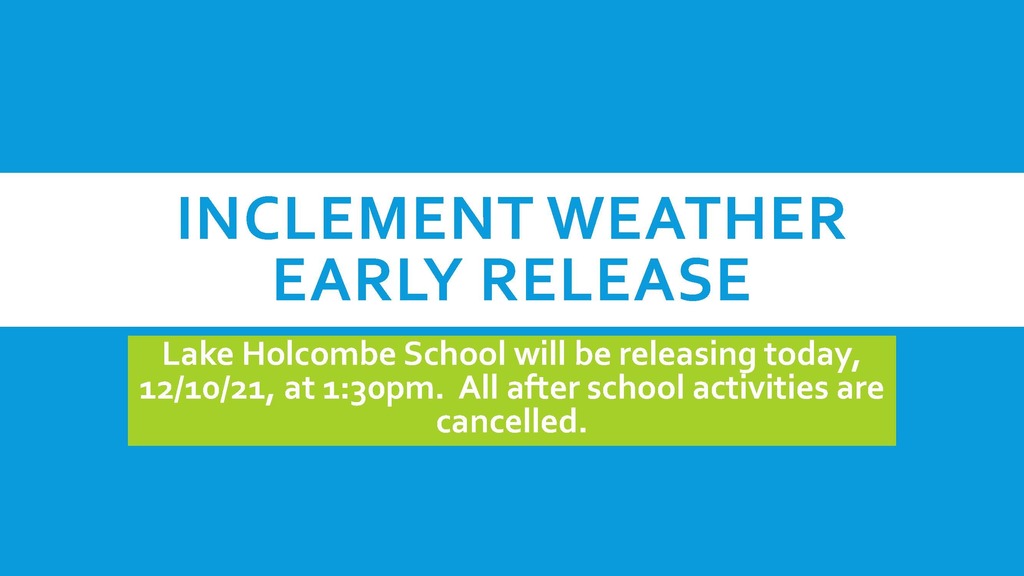 Middle & High School Band & Choir Concert - Monday, December 13th @ 6:00PM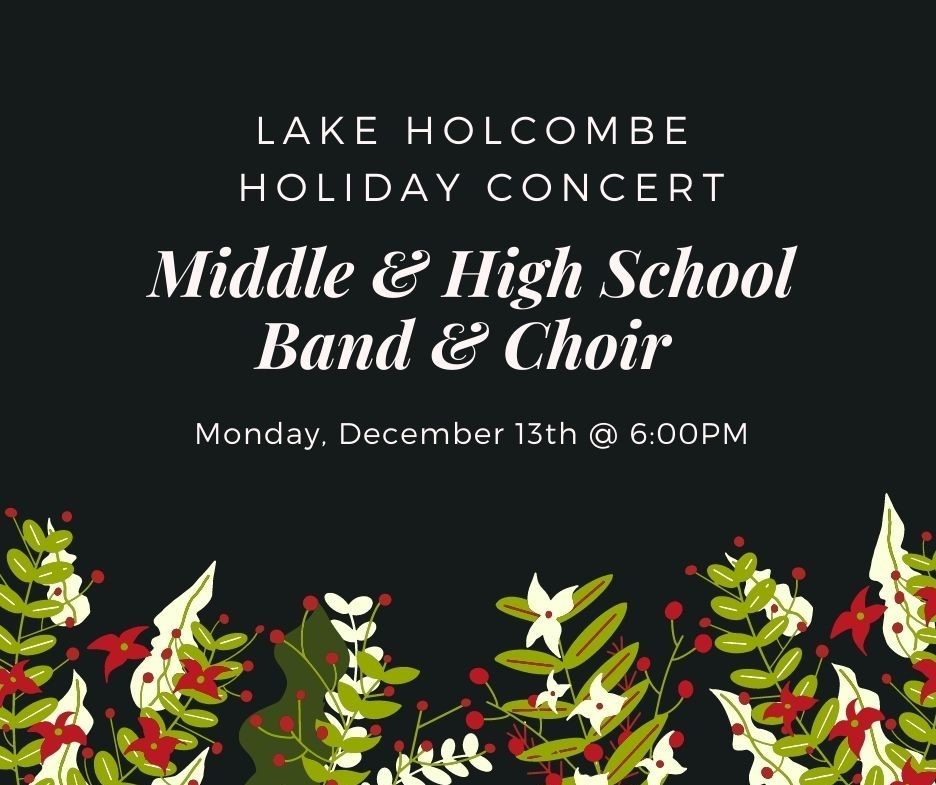 Congratulations to Robert Luethi for winning the 2021 Buck Pool Contest at school. Good luck to all the hunters next year!

Time Change !!! Girls Varsity Basketball vs Siren 12/7/21 6:30 pm Start time